Regular price
Sale price
$8.70 USD
Unit price
per
Sale
Sold out
Get ready to embark on a flavorful journey like no other! Our Strawberry tea, created by the tea artisans at Anverally and Sons, isn't just your average tea - it's an experience, a celebration of the finest hand-plucked tea leaves from the enchanting High and Mid country plantations.
Tea4U Strawberry Black Tea isn't just a tea; it's a poetic ode to the art of tea-making. This exquisite blend combines the excellence of hand-picked leaves from High and Mid country plantations with the divine essence of succulent strawberries.
As you open the carefully designed packaging, you're greeted by the sweet aroma of strawberries. Brew it, and watch as the tea infuses your cup with a fragrant and distinctive brew. Each sip is a revelation, a celebration of flavors that transport you to a sun-kissed strawberry field.
But it's not just about taste; it's about texture. Tea4U Strawberry Black tea delivers a smooth and sugary caress, transforming your tea time into a moment of pure bliss.
With Anverally and Sons' legacy of tea craftsmanship behind each teabag, you're not just sipping tea; you're experiencing the art and passion that goes into each blend.
Share
View full details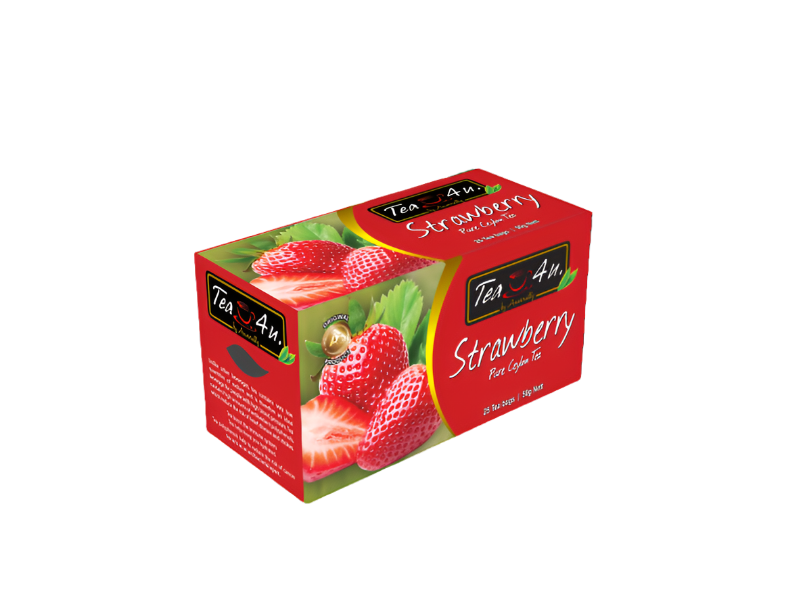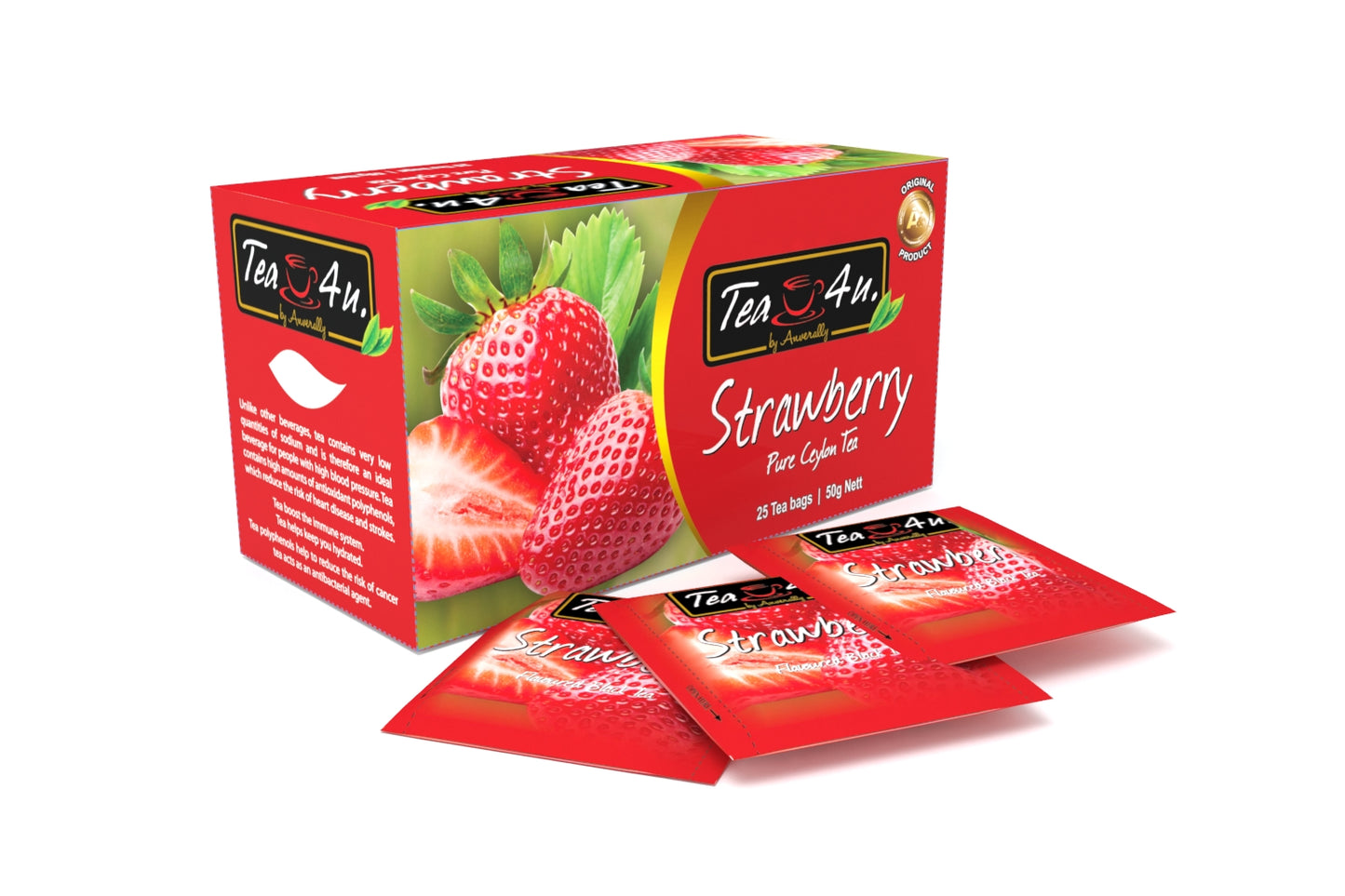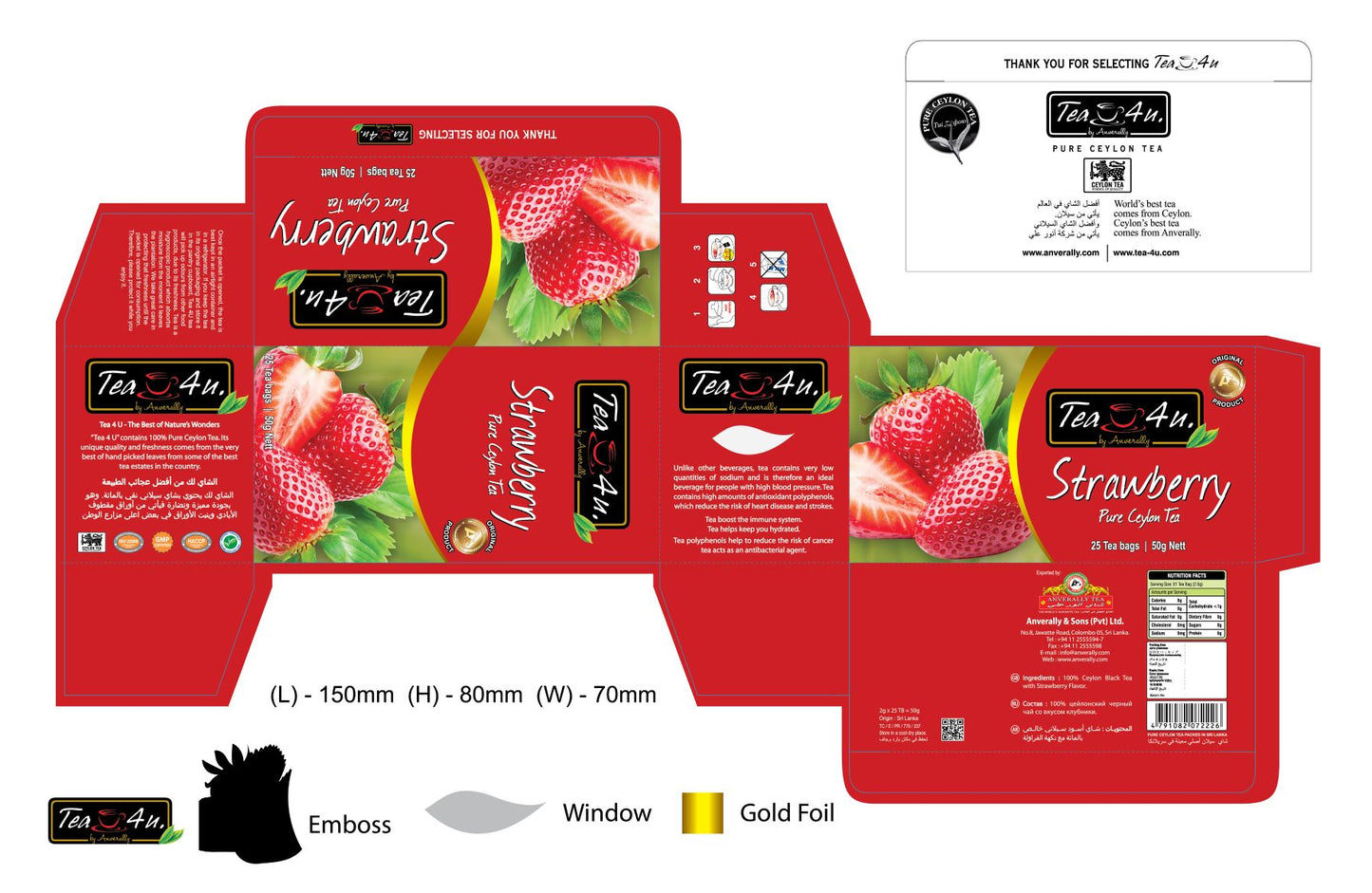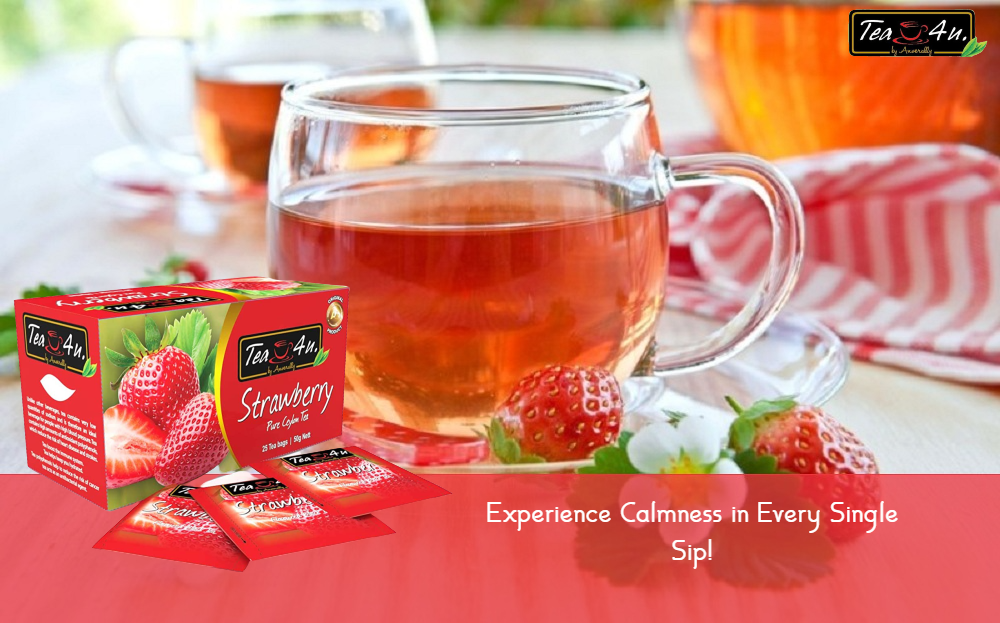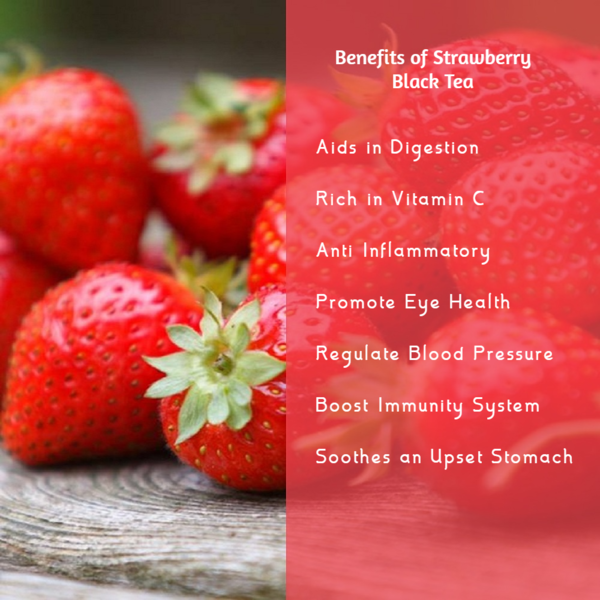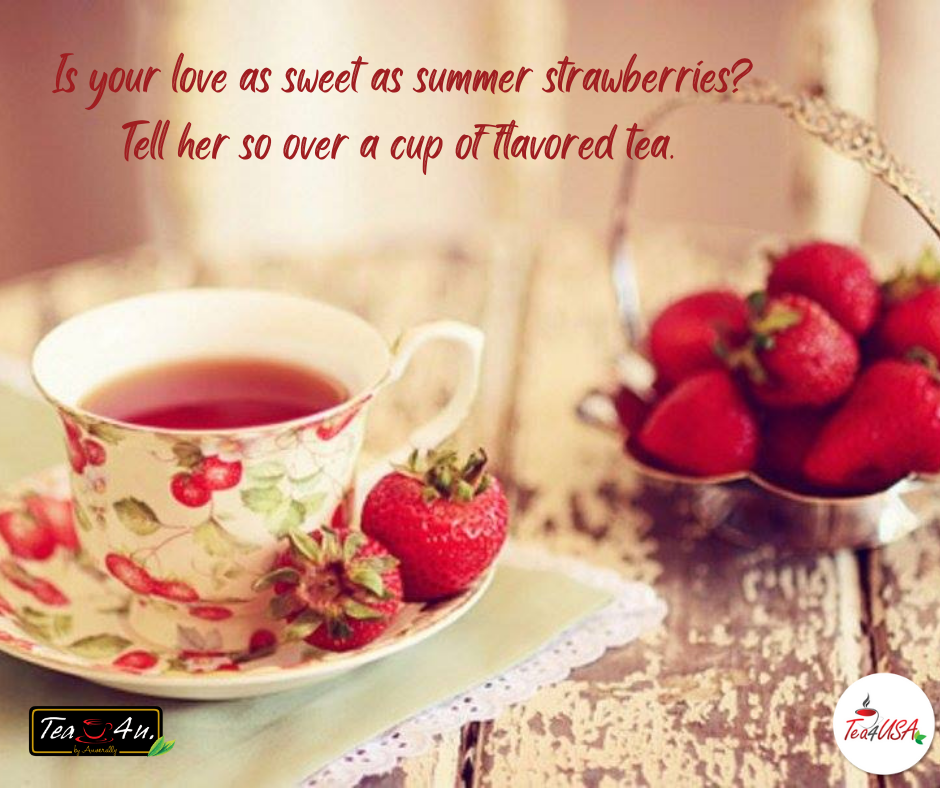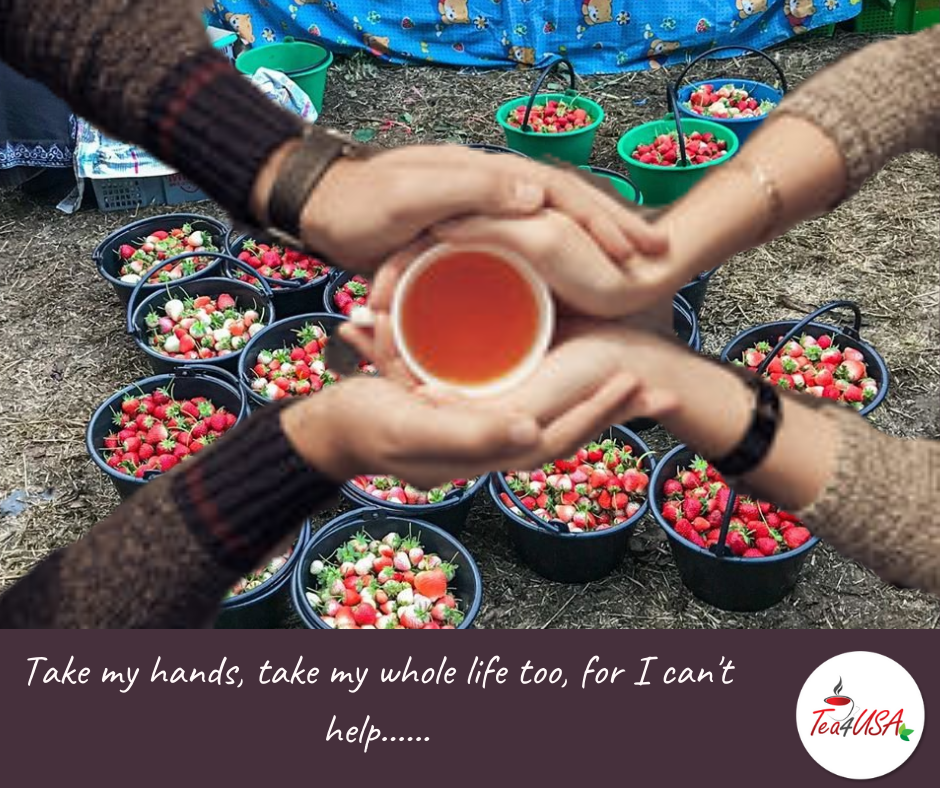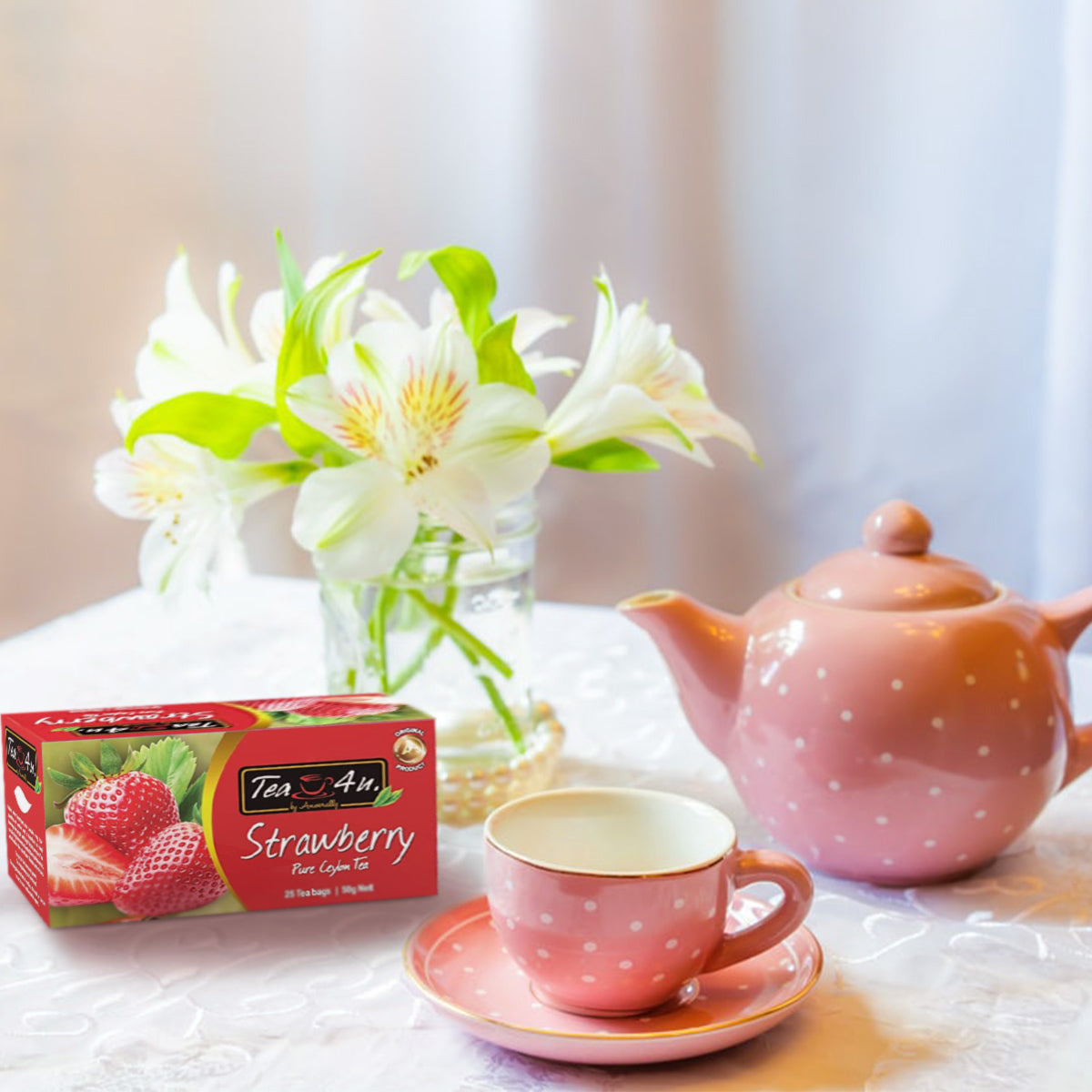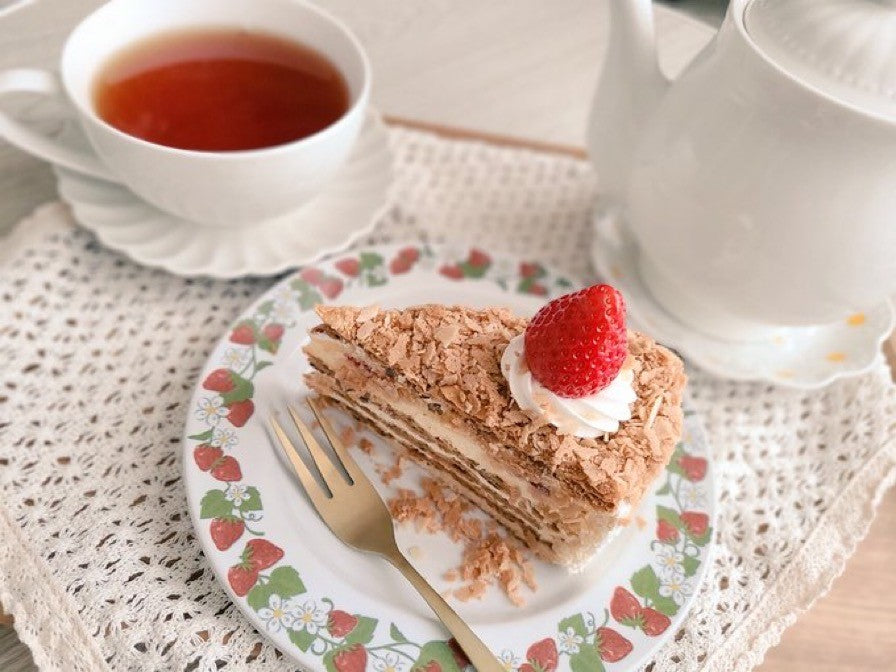 So good
I have been looking for a fruit flavored black tea!! This tea is so refreshing! Try it! You won't be disappointed!
Strawberries in April!
I had this tea at a friend's house and loved it. The sweet taste of strawberries wake your taste buds!
Surprising find.
Never thought strawberry would be a good flavor in tea. I was surprised with the pleasant subtle flavor of this strawberry infused tea.
Amazing !!
Amazing tea. Definitely buying this again very soon. Came with two extra bags of black tea and two peach. Love this very much.
flavored tea
My daughter likes flavored tea but didn't care of the after taste on this one.